Hoping that auto insurance premiums will come down soon is not happening. The increase in distracted driving has driven up the frequency and severity of losses. To add more "fuel to the fire," supply chain issues have resulted in a backlog on parts leading to longer repair times which now costs the consumer more money because they must rent a car for longer than anticipated.
Industry stats just released by CCC Intelligent Solutions, a claims technology provider, show that the share of repairs costing more than $5,000 reached 20% in 2020, up from about 17% in 2017. The CCC data also shows the average wait time for repairs costing more than $10,000 was 37 days in 2021, compared to 30.3 days in 2020.
Check your policy for Increased Rental Reimbursement Coverage and GAP / Replacement Car coverage endorsements. Remember that you can always use the savings from an increased deductible to offset the premium for the enhanced coverage limits.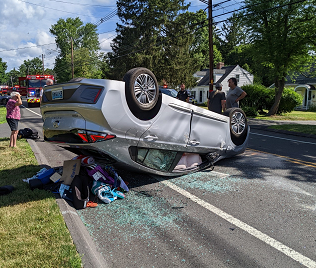 Insurance is our business – which means that we are constantly reading up on the latest news and trends. This knowledge helps us help YOU!