Locally Owned and Operated Insurance Agency Ensuring your Financial Stablity through Tailored Auto, Property and Liability Coverage.
Servicing all of Connecticut, we specialize in:
Ready to save time, aggravation, and money? Let us make the insurance process EASY with Honesty, Communication, and Common Sense. Get your Personal Insurance Review today.
WHAT SETS KEATING AGENCY INSURANCE APART FROM OTHERS?
INSURANCE NEWS & TIPS YOU CAN USE
The moment you drive a new car off the lot, it starts to depreciate. In fact, most cars lose 20 percent of their value within a year. Gap insurance is an optional, add-on car insurance coverage that can help certain drivers cover the "gap" between the amount they owe on their car and the car's actual cash value (ACV) in the event of an accident. A car's actual cash value is the car's monetary value at the time of the accident, not the car's original price.
Read More

→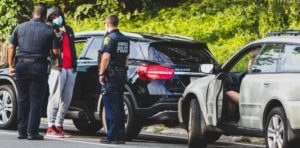 Aside from the temptation of picking up your phone while driving, there are a multitude of distractions that can affect your motor skills. Kids in the back of the car? Late for a meeting, cyclists weaving in and out of traffic. How about the potentially over-tired truck drivers? Driving is dangerous. And beyond choosing a safe ride, committing to focus your eyes and ears on the road, and leaving your phone in the glove compartment, having ENOUGH insurance is necessary. While the National Safety Council has found that no state fully reports data required by government and traffic safety organizations,…
Read More

→
It's important to understand what happens if you are involved in a car accident and the driver who hit you doesn't have enough liability coverage. Or, even worse, what if he drives off before you can get his information? Uninsured and underinsured motorist coverages financially protect you from irresponsible drivers. Give our office a call today 860.760.9032 to learn more.
Read More

→