When things shut down in with COVID, most of use expected our work-from-home situations to last a few weeks.  Maybe a few months.
But here we are, still at home, and many work-life balance changes turning to forever.
If something happened to your work equipment like a fire or theft, would your Homeowners Insurance cover the costs? If you haven't updated your policy, now may be the time.
Be Certain Your Work-from-Home Space Is Protected
The Associated Press reports that Americans used the extra time at home to make improvements.  And as work-from-home became more permanent, many upgraded their home offices.
However, when you upgrade your home, add new office equipment, you also change the value of your home and its contents.  In addition to calling a contractor or making a trip to your local home improvement center, you should call your insurance agent.  An upgrade to your home calls for an upgrade to your Homeowners Insurance.
Depending on the nature of your work, a Business Insurance policy may make sense.  This especially is important if you see clients in your home or you go to theirs.
Of course, not everyone has been able to upgrade their home.  Our friends at the Insurance Journal say that since some restrictions were lifted, some employees have looked to escape their work-from-home environment.  They log into their employer's system at coffee shops and other venues that provide free Wi-Fi.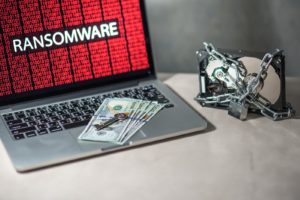 Unfortunately, access to public Wi-Fi creates potential cyber liabilities for businesses and individuals.  Unsecured networks give cyber criminals an opportunity to hack into users' electronics.  Additionally, criminals may be able to sneak into the business networks employees log into.
One of the best ways for businesses to deal with this new environment is to increase employee cyber training and awareness.  Business also may want to investigate Cybersecurity Insurance.
Whether you operate your business from home or have employees working remotely, the Keating Agency will find the right insurance policy for you and your business needs.  As your local, independent insurance agency, we have relationships with more than two dozen companies.  This means we always have your best interests at heart.  Give us a call