Your car has been damaged.  Maybe a cracked windshield.  Maybe you struck something, like another car.
You may wonder if the time is now to file a Car Insurance claim.
This blog looks at the pros and cons to help you make an informed decision.
Filing a Car Insurance Claim Makes Sense, Sometimes
Our friends at Yahoo Finance report that many common Car Insurance claims costs thousands of dollars.  Unfortunately, severe incidents cost much more.
How do you know when it is time to file a claim?
Some considerations before filing a claim include your deductible, the extent of the damage, and if you caused damage to another person's property.
In situations where damage is not your fault, most insurance companies will not penalize you for filing a claim.  However, if you caused the damage and damaged someone else's property, you may be able to work something out with the other person.  Of course, this depends on the extent of the damage and your ability to pay for this out-of-pocket.
In the event you need to file a claim, most people only need to contact their insurance company.  If the other driver was at fault, their insurance company should contact you to get your version of events.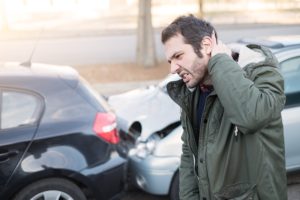 In either case, you and the other driver should collet one another's information, including each other's names, insurance information, and, if available, a police report number.
The New York Times reports that many Car Insurance companies now use artificial intelligence when accident claims are reported.  This helps move the process faster by calculating repair estimates.
One of the reasons artificial intelligence became important this year is because it limits or eliminates the need for interaction between the insured and adjusters.  With COVID-19, the less people interact, the better.  Additionally, algorithms can adapt more quickly more quickly than humans to the information.
Of course, as effective as algorithms can be, nothing replaces human interaction.  Know that if you find yourself in a claim situation, the Keating Agency is here for you.
As your local, independent insurance agency for more than 50 years, we always have your best interest at heart.  We can help you decide whether to file a claim.  We also will be with you through every step of the process.
You can give us a call, anytime.