While a new term to many people, telematics looks like the future of auto insurance.
The term refers to technology that tracks a user's driving history.  Sometimes this involves putting a device in the insured vehicle.  Other times users download an app to their smartphone.
Even if you do not currently use this technology, it may be an option offered by your insurance company and it could save you money.
Telematics May Lead to Safer Driving
While privacy concerns potentially make consumers wary of telematics, the savings offered by insurance companies can draw them in.  In fact, our friends at Property Casualty 360 report that most users give the technology high marks.
In addition to helping customers save money on their policies, the technology helps prove a customer's safe driving history.  This is because the apps record information about each drive including:
speed
distance
time of day
hard/fast braking
phone use
However, insurance companies are not the only ones that receive this information.  Customers also get access to the information about their driving habits.  This helps promote safer driving practices.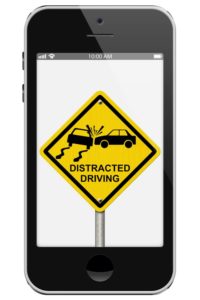 Canadian Underwriter reports that insurers see using telematics on smartphones as a way to reduce distracted driving.  Unlike previous technology used to monitor driving habits, apps on smartphones provide continuous driving information.  Former devices only captured a snapshot of a driver's activity.
To test the ability of driving technology to improve driver safety, Cision reports that Parachute conducted Canada's Safest Driver contest.  It found that early in the contest, risky driving reduced by 13%.
Unfortunately, by the end of the contest, many drivers had resumed risky driving behaviors.
The silver lining reported by the contest was with the worst drivers in the group.  Those in the bottom 25% of drivers not only showed significant improvement in driving behavior, they ended the contest with a 30% decrease in risky driving practices.
As your local, independent insurance agency for more than 50 years, the Keating Agency cannot promise that telematics will make you a safer driver.  However, we believe having accurate information on your driving behavior can help you make choices about how you drive.  We are happy to answer any questions you may have about this and other technology.  Give us a call.