When the kitchen table became the new remote office, many people began reassessing their living situation.  What may have seemed like a temporary situation, may have turned into something more permanent.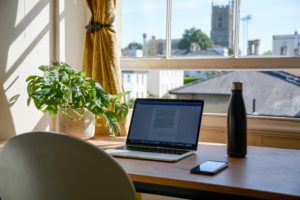 If you CONTINUE to work from home, or perhaps run a business, you may want a Business Owners Policy.  Property Casualty 360 reports that specialized coverage, such as cyber liability coverage, may be needed.  This is particularly important for businesses that rely on the internet and cloud technology.
Whether you have a home-based business or not, liability coverage is necessary.  This covers you in the event someone is injured on your property.
As your local, independent insurance agency, our team has relationships with more than two dozen companies that allows us to find you a policy with the right coverage at the right price to meet your individual insurance needs.
The Keating Agency is here for you.  Give us a call.