[et_pb_section fb_built="1″ _builder_version="3.22″][et_pb_row _builder_version="3.25″ background_size="initial" background_position="top_left" background_repeat="repeat"][et_pb_column type="4_4″ _builder_version="3.25″ custom_padding="|||" custom_padding__hover="|||"][et_pb_text _builder_version="3.27.4″ background_size="initial" background_position="top_left" background_repeat="repeat"]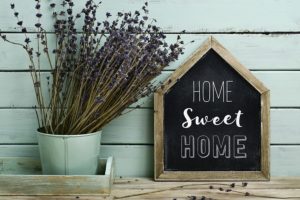 When the kitchen table became the new remote office, many people began reassessing their living situation.  As a result, home sales in Connecticut have been on the rise.
The journey to buying a new home includes many steps.  You look at location, size, and amenities.  You consider your future life in that home.
Make certain Homeowners Insurance is one of the things you consider when buying a new home.
Homeowners Insurance Protects Your Investment
Buying a home is one of the most important investments you will make during your lifetime.  Homeowners Insurance helps you protect that investment.
Several factors determine what kind and how much coverage you need.  Some of these include the value of your home, its location, and what belongings will be in your home.
Forbes reports that the first step to finding the right policy is to "walk through" a standard policy.  Just as you walk through a potential new home and negotiate a price based on what you find, you and your agent will adjust your coverage based on what you need.
The amount of coverage you need should equal the cost of rebuilding your new home.  This is different from the sales price of your home.  If your home is damaged beyond repair, your policy needs to pay for the cost of materials and labor.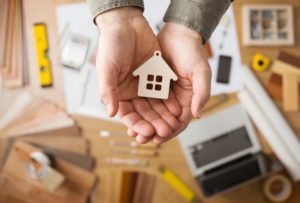 Your Homeowners Insurance also will pay for the repair or replacement of items within your home.  In addition to standard furniture, your policy needs to cover any jewelry, electronics, or valuables.
If you plan to work from your new home, or perhaps run a business, you may want a Business Owners Policy.  Property Casualty 360 reports that specialized coverage, such as cyber liability coverage, may be needed.  This is particularly important for businesses that rely on the internet and cloud technology.
Whether you have a home-based business or not, liability coverage is necessary.  This covers you in the event someone is injured on your property.
As your local, independent insurance agency, the Keating Agency has relationships with more than two dozen companies.  This allows us to find you a policy with the right coverage at the right price to meet your individual insurance needs.
The Keating Agency is here for you.  Give us a call.
[/et_pb_text][et_pb_divider show_divider="off" _builder_version="3.2″][/et_pb_divider][et_pb_button button_url="http://m.me/KeatingAgency" url_new_window="on" button_text="Get Quote Now on Facebook Messenger!" button_alignment="center" admin_label="FB Messenger Chatbot Button" _builder_version="3.16″ custom_button="on" button_text_color="#ffffff" button_bg_color="#0384ff" button_border_color="#0384ff" button_font="|on|||" button_use_icon="off" background_layout="dark" saved_tabs="all" button_text_size__hover_enabled="off" button_one_text_size__hover_enabled="off" button_two_text_size__hover_enabled="off" button_text_color__hover_enabled="off" button_one_text_color__hover_enabled="off" button_two_text_color__hover_enabled="off" button_border_width__hover_enabled="off" button_one_border_width__hover_enabled="off" button_two_border_width__hover_enabled="off" button_border_color__hover_enabled="off" button_one_border_color__hover_enabled="off" button_two_border_color__hover_enabled="off" button_border_radius__hover_enabled="off" button_one_border_radius__hover_enabled="off" button_two_border_radius__hover_enabled="off" button_letter_spacing__hover_enabled="off" button_one_letter_spacing__hover_enabled="off" button_two_letter_spacing__hover_enabled="off" button_bg_color__hover_enabled="off" button_one_bg_color__hover_enabled="off" button_two_bg_color__hover_enabled="off"][/et_pb_button][/et_pb_column][/et_pb_row][/et_pb_section]