While so many of us hit the stores or go online for holiday presents, you might want to think about shopping for – Car Insurance?
That's right.  Now may be the perfect time to review your policy.  You may be able to get better coverage for the same price.  Maybe you can find the same coverage at a better price.
You won't know until you look.
Car Insurance Research Key When Shopping
Often, a good time to begin Car Insurance shopping is during your policy's renewal period.  The Balance says companies normally notify you between 45 and 30 days before your existing policy ends.
When you receive your renewal statement, it will show you the proposed new payment.  The declarations page of the policy also lists all the discounts you receive.  You will want to use this information when comparing possible policies.
Shopping during your renewal period helps you make a clean break from your current insurer.  Be sure to research several companies to provide you with more options.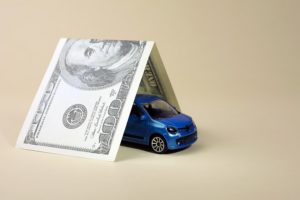 Of course, you can shop for a new policy anytime.  If you are dissatisfied with the customer service your insurer provides, that is an incentive to look elsewhere.
The Street also recommends looking at several insurance companies.  In addition to price, it advises looking at customer ratings.  Trading one bad insurer for another bad one negates the reason for shopping.
When Car Insurance shopping, know the potential consequences.  Quitting a company mid-policy may bring cancellation fees.  If that is the case, be certain the benefits outweigh negatives.
When switching, know exactly when your new coverage will start.  Gaps in coverage leave you vulnerable.  Also, the State of Connecticut will fine you for having an uninsured vehicle.
Once you know your old policy is cancelled, print or download your new insurance cards.  You don't want to get pulled over and not have them.
As your local, independent insurance agent for 50 years, the Keating Agency will gladly sit down with you to review your policy.  We can explain anything you don't understand and help you determine what kind of coverage you need.
Since we are independent, we work with more than two dozen insurance companies.  This means our loyalty is to you, the customer, not the insurance company.  We can also compare numerous companies for coverage and price to help you find the best one.
Even if you decide not to switch insurers, we will take the time to help you review all your options.  Give us a call.