Hurricane Henri has been downgraded to a Tropical Storm for Connecticut, wind and rain will happen and power outages are expected across the state.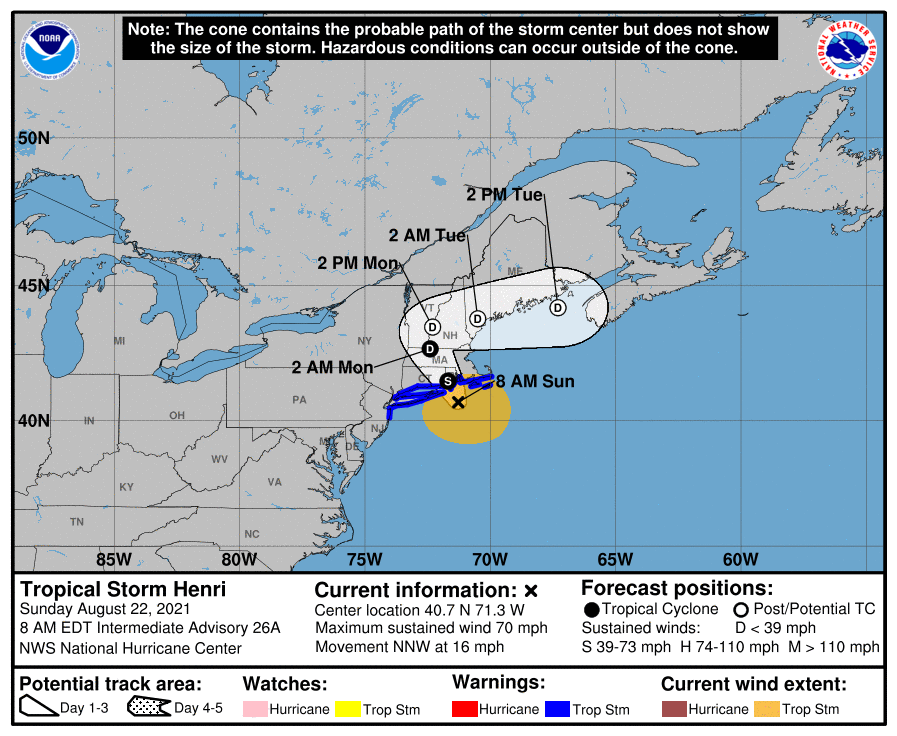 Connecticut Department of Insurance – Helpful Info:
https://portal.ct.gov/CID/Natural-Catastrophe-Information/Homeowners-Storm-Claims-FAQs
Claim Contact Numbers
Carrier Contact Numbers can be found here: https://www.keatingagency.com/billing-claims/
Storm Damage Contacts
Below is a list of vendors our agency has used in the past for all types of losses and most we have used during past CAT events with good results.
Be sure to let the carrier know that you have contacted a vendor. The carrier, if contact first, will likely assign a go to vendor.
We will update this page with carrier CAT team and availability if that level is reached.
On losses remember the property policies PAY / REIMBURSE for steps taken to secure & protect property – boarding up, plywood over windows, Tarps, moving of contents to prevent future damage– Please use COMMON SENSE to keep yourself and home safe.
Water/Heavy Damage:
Baystate Restoration Group, LLC ( Central / Northern CT)
24-HOUR (855) 532-3473)
www.BaystateRestorationGroup.com
BELFOR (Statewide)
24-HOUR EMERGENCY 800-856-3333
CRYSTAL RESTORATION SERVICES OF CT ( Statewide )
800-442-7978 – 24/7 Emergencies
https://www.crystalrestorationservices.com/
JP Maguire (Statewide)
24/7 Toll Free: (877) 576-2484
Pro-Klean Cleaning & Restoration Services (statewide)
24/7 Toll Free: (833) 213-7975
Servicemaster by Mason (Middlesex, New London, Tolland, Hartford County)
24/7 (800) 934-5869
https://www.servicemasterbymason.com/
SERVPRO CENTRAL CT ( greater Hartford area)
(860) 962-6005
www.servpronewingtoncentralhartford.com/fnol
United Property Restoration Services (Statewide)
(800) 835-0740
Tree Removal
Roberts Lawn and Tree
860-883-8834
Trout Brook Arborist
860-888-8472