[et_pb_section fb_built="1″ _builder_version="3.22″][et_pb_row _builder_version="3.25″ background_size="initial" background_position="top_left" background_repeat="repeat"][et_pb_column type="4_4″ _builder_version="3.25″ custom_padding="|||" custom_padding__hover="|||"][et_pb_text _builder_version="3.27.4″ background_size="initial" background_position="top_left" background_repeat="repeat"]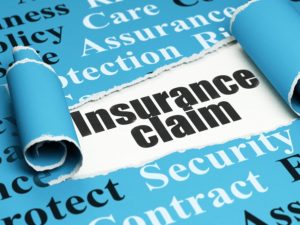 Most people think insurance is boring.  They know it is necessary, but hardly exciting.
Of course, we have all seen the headlines about celebrities having their legs or other body parts insured.  However, everyday people rarely need coverage like that.
That doesn't mean everyday people don't have unique experiences that lead to unique claims.  The Keating Agency found reports about some claims you might find interesting.
Unusual Insurance Claims Happen All Over the World
Most claims on Homeowners, Auto, Business, and travel policies are typical.  Water pipes break.  Items get stolen.
Sometimes, though, something unusual happens.  Those claims make great stories.
Compare.com lists Tom Jones' chest hair being insured by Lloyds of London on its unusual claims list.  However, it is far from the most unusual insurance claim on the list.
Losing a phone is not unusual.  What is unusual is that a farmer in the United Kingdom lost the phone inside one of his cows.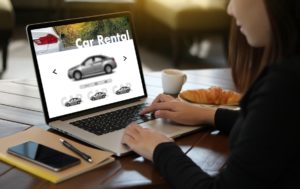 The man who lost his dentures on a cruise filed a claim on his travel policy.  While most people submit claims for lost luggage, the man was able to get his teeth replaced.
In Canada, Narcity reports that some kittens caused a flood.  Unfortunately, it wasn't a flood of cuteness and it caused damage to a kitchen floor and cabinets.
In Mexico, a rental car driver found a much less cute animal.  When inspecting damage from an accident, he discovered a snake coiled around the vehicle's engine.  Thankfully, he escaped without injury but likely will never look at rental cars quite the same way.
While the Keating Agency doesn't have any fantastic claims to report from our own office, we are ready to help you deal with any situation.  We've been your local, independent insurance agency for more than 50 years.  We plan to be here to help you and our neighborhood for 50 more.  Give us a call.
[/et_pb_text][et_pb_divider show_divider="off" _builder_version="3.2″][/et_pb_divider][et_pb_button button_url="http://m.me/KeatingAgency" url_new_window="on" button_text="Get Quote Now on Facebook Messenger!" button_alignment="center" admin_label="FB Messenger Chatbot Button" _builder_version="3.16″ custom_button="on" button_text_color="#ffffff" button_bg_color="#0384ff" button_border_color="#0384ff" button_font="|on|||" button_use_icon="off" background_layout="dark" saved_tabs="all" button_text_size__hover_enabled="off" button_one_text_size__hover_enabled="off" button_two_text_size__hover_enabled="off" button_text_color__hover_enabled="off" button_one_text_color__hover_enabled="off" button_two_text_color__hover_enabled="off" button_border_width__hover_enabled="off" button_one_border_width__hover_enabled="off" button_two_border_width__hover_enabled="off" button_border_color__hover_enabled="off" button_one_border_color__hover_enabled="off" button_two_border_color__hover_enabled="off" button_border_radius__hover_enabled="off" button_one_border_radius__hover_enabled="off" button_two_border_radius__hover_enabled="off" button_letter_spacing__hover_enabled="off" button_one_letter_spacing__hover_enabled="off" button_two_letter_spacing__hover_enabled="off" button_bg_color__hover_enabled="off" button_one_bg_color__hover_enabled="off" button_two_bg_color__hover_enabled="off"][/et_pb_button][/et_pb_column][/et_pb_row][/et_pb_section]