[et_pb_section bb_built="1″][et_pb_row][et_pb_column type="4_4″][et_pb_text _builder_version="3.15″]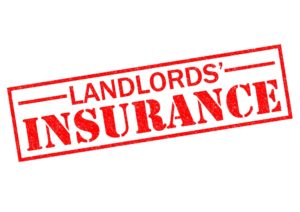 Deciding to be a landlord means taking on a lot of responsibility.  Some of these responsibilities may include:
building maintenance
property maintenance
snow removal
repairs to provided appliances
building repairs (broken fixtures, leaky pipes)
property repairs (broken walkways)
Living on the property can make this easier since you see changes or problems on the property.  You also are not paying to maintain a separate residence.
Whether you live on the property or not, many people find rental properties to be a good source of income.
So, what's the best way to protect that investment?
The Right Landlord Insurance Protects Your Property Investment
An article on The Balance Small Business website notes that insurance is a topic often overlooked by landlords and real estate investors.  However, one of the first things you should do is get the right coverage to protect your investment.  A typical Homeowners Insurance policy won't provide sufficient coverage.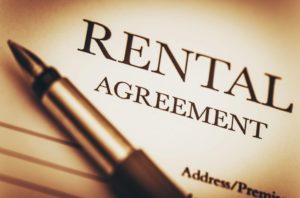 You need hazard and fire coverage for the property, as well as liability insurance.  The property owner assumes responsibility for those who may be injured on the premises.
Insurance Quotes advises that honesty is the best policy with your insurance agent.  Not being honest about information, such as whether you live on the property, could lead to insufficient coverage or a claim being denied.
Both articles suggest getting coverage to protect rental income.  If a fire or other disaster makes your rental uninhabitable, your regular cash flow stops.  If you have a mortgage or otherwise depend on these monthly payments, rental income protection will keep the cash coming.
Whether you own one rental property, multiple properties, or both a business and rental properties, you will want to protect all of your investments with Umbrella Insurance.  An Umbrella policy goes the extra mile if a catastrophic incident on your property or at your business exceeds your coverage limits. You don't have to worry about a single incident bankrupting you.
As your local, independent insurance agent, the Keating Agency works to get you the best insurance coverage for you at the best price.  We are able to do this because we have relationships with more than two dozen insurance companies.  We also serve as your advocate in the event of a claims situation.
If you have questions about landlord insurance or other types of coverage, feel free to contact Keating Insurance any time.  We are more than happy to guide you through this process.
[/et_pb_text][et_pb_divider _builder_version="3.0.101″ color="#ffffff" show_divider="off" /][et_pb_button admin_label="FB Messenger Chatbot Button" _builder_version="3.0.101″ button_text="Get Quote Now on Facebook Messenger!" button_url="http://m.me/KeatingAgency" url_new_window="on" button_alignment="center" background_layout="dark" custom_button="on" button_text_color="#ffffff" button_border_color="#0384ff" button_use_icon="off" button_icon_placement="right" button_bg_color="#0384ff" button_font="|on|||" box_shadow_color="rgba(255,255,255,0.3)" box_shadow_horizontal="0px" box_shadow_vertical="6px" box_shadow_blur="0px" box_shadow_spread="10px" saved_tabs="all" /][/et_pb_column][/et_pb_row][/et_pb_section]